Rent a cottage in Halmstad!
Birkagården's hostel offers cozy cabins for rent.
Above all, the cottages are rented weekly, but sometimes we also have the opportunity to offer a shorter stay.
The cabins are about 55 sqm large, equipped with shower and toilet. Two rooms and kitchen - three beds in each.
One room with one bunk bed and two single beds, the other room has three single beds (Max 6 pers / cottage)
In the kitchen there is a stove, refrigerator micro and coffee maker. In summer there is also access to barbecue and outdoor furniture!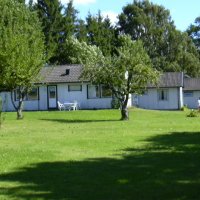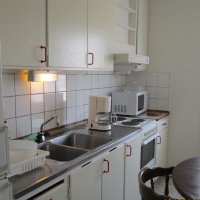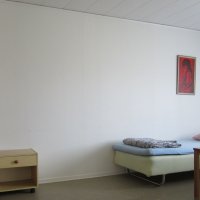 Looking for good and cheap cottages near Halmstad? Birkagården's affordable cottages are located in the hostel's area, close to Åled's beautiful nature and hiking trails. For those who want to take you to one of Sweden's finest beaches, Tylösand is not far from here. Halmstad offers a variety of activities and nice restaurants. A perfect day trip to enjoy Sweden's west coast.
When you live in Birkagården's cheap cottages you have access to your own bathroom, kitchen, coffee maker, refrigerator, micro etc. During summer time there is also access to barbecue and outdoor furniture to relax in.
Welcome to the Birkagården hostel in Åled, Halmstad